Will the sugar work on places other than where it says on the jar?

Yes! ALL sugar will work on ALL areas.




The Bikini and Face sugars are infused with Licorice Root to help reduce sting and redness in sensitive areas, so we suggest that if you are wanting to sugar a sensitive area (bikini, face, underarm) that these sugars be used. However, if you purchased the Body jar, it will still work on the sensitive ares!
First off, the bikini area can be difficult. It's naturally very warm and sensitive- so the skin can warm quickly when removing hair down there.
Trim the hair if it is longer than 1/4-1/2" (or a grain of rice).
One thing we suggest when sugaring the bikini is to sugar in as little clothing as possible- like underwear only! This will help you stay cool. If necessary, you can cool the skin with an ice pack or ice cube for a few seconds before starting.
Scoop a piece of sugar onto the flicker. On the inside of the wrist, spread 3 times and then flick. This will warm up the sugar without you having to let it 'sit' on the skin and get too warm on the bikini area. Then proceed to the bikini area. 
Make sure to use prepping powder and start sugaring a small area. Sugaring small areas will help the sugar stay cooler for longer! If you feel like the sugar is getting a little warm,  wave it in the air for a few seconds while you get a drink of water, and keep going.
If all else fails... go back to practicing on the inside of the wrist. We've found this to be a lot easier to manage because the skin is taut and each piece of 'practice' sugar will last quite a few pulls.  
Legs are tricky.  Although  leg is easy to access, we suggest practicing sugaring on the inside of the wrist to master the flicking technique. Starting right off by sugaring on the leg without practicing will likely lead to bruising and here's why:
1.  Poor Technique when beginning
2.  Superficial Shin bone is more prone to bruising with poor technique
3.  Lots of hair! Practicing and getting good at flicking on an area where there is a lot of hair will likely lead to pain and bruising if using poor technique.
If you feel you've mastered the technique but you're still having trouble removing hair from the legs, it is possible that the sugar was not able to pull out the shorter hairs as not all the hairs grow at the same rate.
You can wait a few days and sugar again to get the shorter hairs. One customer reported that if her legs weren't completely smooth after sugaring, she would simply go over them with a razor and then they'd be smooth for several weeks until it was time to sugar again.
1.  Sugar with the knee bent to tighten the skin around it.

2.  Scoop, apply 3x, and remove, just like any other body part.
3.  If you find there are a lot of stubborn hairs which could mean one of two things:
     a) The hair is not long enough as the knee has rougher skin and receives more friction from clothing than the rest of the leg. In this case, the hair will not come out if it is less than 1/4-1/2" long.
     b) Try the 'Wrap- Around" method by applying the Sugar in a circular motion, surrounding the stubborn hair. This should help get those stubborn hairs. 
1.  Raise the arm in the air and apply lots of prepping powder as this is a warm, often sweaty area. Ensure deodorant is cleaned from the area as well.
2.  With the arm (whose underarm is being sugared) in the air, take your free hand and apply the sugar from the top of the underarm (the top is the area closest to the elbow) in a downwards motion towards the chest. 
3.  Apply 3x and flick. Flicking upward in this situation can be difficult as your flicking hand will likely hit your arm that is in the air. If this is the case, flick sideways, away from the body. 
4.  Underarm hair can grow in many different directions (sometimes even a swirl pattern) so it might be necessary to spread and flick in different directions, or by using the Wrap- Around method.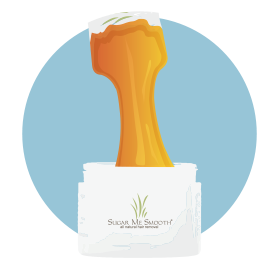 HOW-TO PAGE
Getting Started
General Sugaring Instructions
How- To Video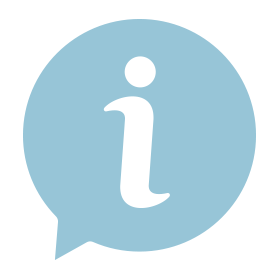 GENERAL QUESTIONS
General questions about sugaring
Tips and Tricks
Cautions when sugaring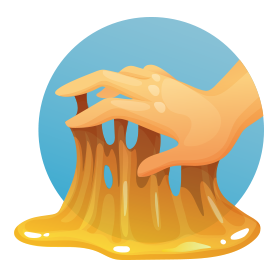 STICKY SUGAR
How to prevent sticky sugar
Why sticky sugar happens
What to do with sticky sugar
WARNING
We stand by our statement that Sugar Me Smooth works on all hair types and all skin types!
However, some people may have one or more of the following harmless side effects after using the hair removal sugar depending on their skin sensitivity:
-Redness
-Small bumps
-Patchy redness
-Mild itchiness
-Bruising
-Brief bleeding from the hair follicle.
If one or more of the above listed side affects happens to you, they should subside quickly. Please note that these are natural reactions to ripping out hair, especially if the hair has not been ripped out in a long time (more than 6 months).