Sugar Me Smooth saves you time a money with our Bikini Hair Removal Subscription in comparison to expensive or invasive salon visits
Sugar Me Smooth saves you time and money with our Bikini Hair Removal Subscription in comparison to expensive or invasive salon visits.
The Sugar Me Smooth Difference
Flicker applicator simplifies removing hair by the root while treating the skin. No heat, no strips, and less pain with a 100% all-natural formula that's gentle on skin.  
This simple system keeps razor and wax burns, toxic chemicals, and other nuisances away, just like the hair, which isn't coming back any time soon.  
How Does the Subscription Work?
For Just $19.99 receive everything you need for a full Brazilian delivered to the privacy of your own home!
Start - Sugar - Stay
Learn to flick, sugar with ease, and remain hair-free with an easy maintenance routine delivered every 60 days.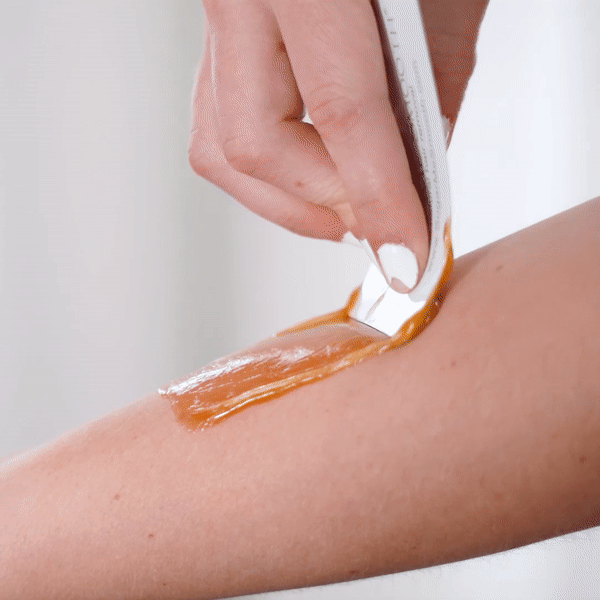 START
Start with the practice patch.
Get a feel for the sugar and learn to "flick" with a practice patch on the arm before moving to bikini.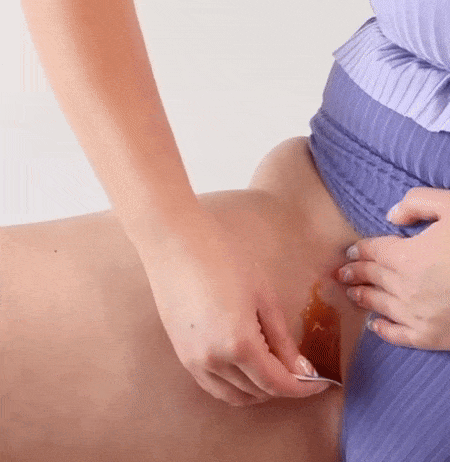 SUGAR
Sugar Bikini area (1 full Brazilian worth).
Comes with Prepping Powder + Soothing Mist for an optimal sugaring experience.   Also great for underarms.
Meet: The Flicker!
We invented the flicking method! Our unique applicator device gives you better control of the sugar, better results, and a less painful removal.
Our 100% all-natural sugar recipe is specially formulated for sensitive areas and will leave you hair-free for up to a month!
Get salon-quality results at home & feel confidently smooth.
Using The Flicker means less pain, no strips, and a sweeter experience for you! We were the first Sugar Hair Removal System to have a convenient and reusable applicator.
It's easy to start your Forever Smooth Subscription today!
Sugar Your Bikini Line / Brazilian in 3 Easy Steps with our Flicker!
Every shipment includes a Quick Start Guide with illustrated instructions and tutorial video and a new set of flickers.
Every shipment includes a Quick Start Guide with illustrated instructions and tutorial video and a new set of flickers.
Frequently Asked Questions
What is the recommended order frequency?

We recommend every 60 days when getting started. This provides just enough Sugar to learn and complete a full Brazilian. Then with each subsequent order, it's enough Sugar to do 1-2 full Brazilian waxes. However, we do offer 30 day & 90 day options. You can  update your order frequency in your Sugar Me Smooth customer account at anytime after subscribing.

Sugar Me Smooth works for both dark and light skin and hair types. As long as you are willing to follow the instructions you can learn and be Forever Smooth!

What if I have Sensitive Skin?

Not only does this work for sensitive areas, but it's also gentle enough for sensitive skin.

What are the ingredients?

Sucrose, Fructose, Lemon Juice, Water, and Licorice Root

Licorice root is known for it's natural anti-inflammatory and healing properties. It's used to help reduce sting.

Even though our Brazilian sugar has been formulated for the most sensitive areas it can remove hair anywhere on the body. Upper lip, underarms, arms, legs, feet, bikini, and more, it can be a full body hair remover. However we don't recommend it for thick, coarse beards.

Can't I make this at home?

You might be able to, but making a sugar paste at home is very difficult and often unsuccessful. Our sugar recipe has been perfected and is specially formulated to work with the Flicker!

How much time does it take?

Beginner (First time Sugaring)

Bikini: 45 minutes

Brazilian: 1 hour

Pro! (After sugaring the first time)

Bikini: 25 minutes

Brazilian: 30 minutes

There is still some pain associated with sugaring as the hair is still being pulled out of the follicle. We do not claim that sugaring is painless.

However, 7/10 sugarers claim that sugaring is LESS painful than waxing.  Sugaring can be less painful for a few reasons: 

1.  Sugar sticks to the hair, not to the skin, therefore not ripping off the top layer of skin with the hair, like wax does.

2.  Sugar removes the hair in the direction of the hair growth, unlike wax, and removes against the hair growth which is typically more painful.

What if I change my mind?

Of course we hope you don't, but we get it, things change. You are in full control to cancel your subscription any time and not be billed for any future shipments. Just email us at help@sugarmesmooth.com to cancel your order.

Unfortunately we cannot offer refunds for subscription products. If you decide you need to cancel, be sure to cancel before your order renewal date. You can cancel anytime by emailing help@sugarmesmooth.com.
Take Advantage of this
Sweet

Offer!