The Flicker: Better Than Ever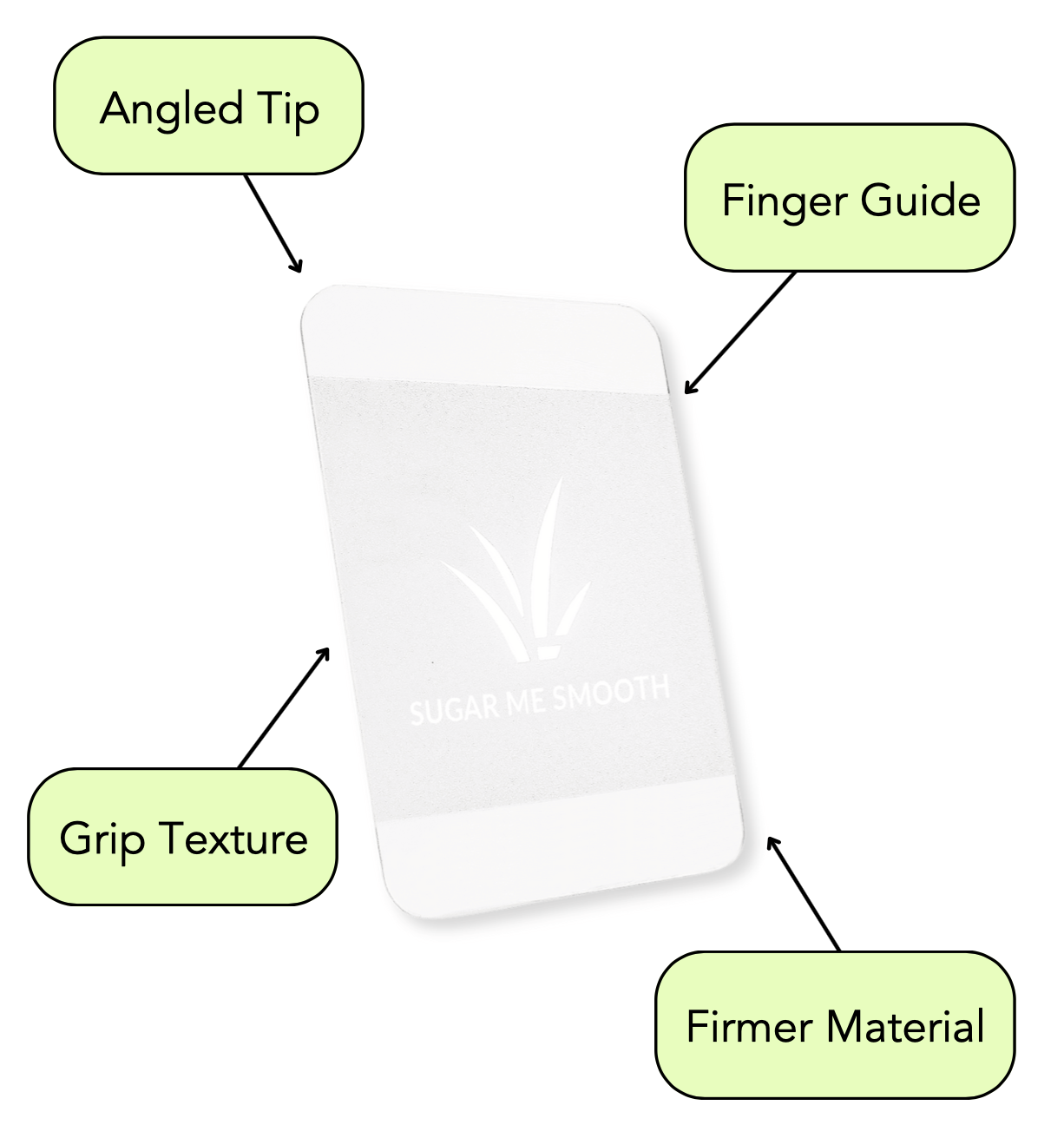 Features You'll Love:
New Angled Tip
Offers easier access to hard-to-reach areas like the back of the legs and the bikini area.
New Grip Texture
Slippage while sugaring is a thing of the past! New grip texture keeps you in control of the sugar.
New Firmer Material
Let the Flicker do the work for you. Our new thicker, firmer material reduces hand cramping & gives your fingers a break!
New Finger Guide
No more guessing if your finger placement is right while sugaring, keep your fingertips on the line for a perfect flick!
New Angle-Grip Flicker
Now Included In All Kits & Jars!
Other Sugaring Accessories