Sugaring Ice Pack
Regular price
$10.00
Sale price
$10.00
Unit price
per
You save:
$0.00 USD
(100%)
Sugaring Ice Pack
Regular price
$10.00
Sale price
$10.00
Unit price
per
You save:
$0.00 USD
(100%)
Sale
Sold out
Description

Details

How To Use

Ship/Return
Keep the Skin & Sugar Cool!
The Sugaring Ice Pack helps to keep your Sugar and Skin cool during Sugaring for ideal consistency & longevity.
The Ultimate Accessory!
The Sugaring Ice Pack helps to keep things cool before & during your Sugaring session. This is the ultimate accessory for those who run naturally warm, live in a warm or humid climate, or can be overall helpful during the warm summer months.
Made with high-quality materials, our Sugaring Ice Pack is durable, reusable, and easy to clean. Features a plush side and clear side and is perfectly sized to cool underarms and bikini areas when sugaring as skin heats up. Additionally, you can set your Sugar jar directly on the Ice Pack for a firmer Sugar.
Size: 3.75" x 6.25" 
Simply place the ice pack in the freezer for a few hours prior to use, then apply to the desired area before starting your sugaring treatment. Repeat for unlimited use.
We've got your back! Our sugar paste will get the back hair, but if you aren't 100% satisfied with your purchase, all gently used products are eligible for a full refund.
Waiting too long for a product can get prickly! We get it...Hair Free = Care Free. Most orders submitted before 4 pm est. typically leave our warehouse within one business day 'cause smooth skin shouldn't wait.
Sugaring not for you? That's alright. We have other products you will love! It takes a little practice, but if our sugar paste doesn't work for you let's keep you happy because we know you will LOVE our Bath & Body line. Email help@SugarMeSmooth.com within 30 days of getting your product & within one business day we will provide our Utah address. Just pay Return Shipping and we will credit your card once we receive your return.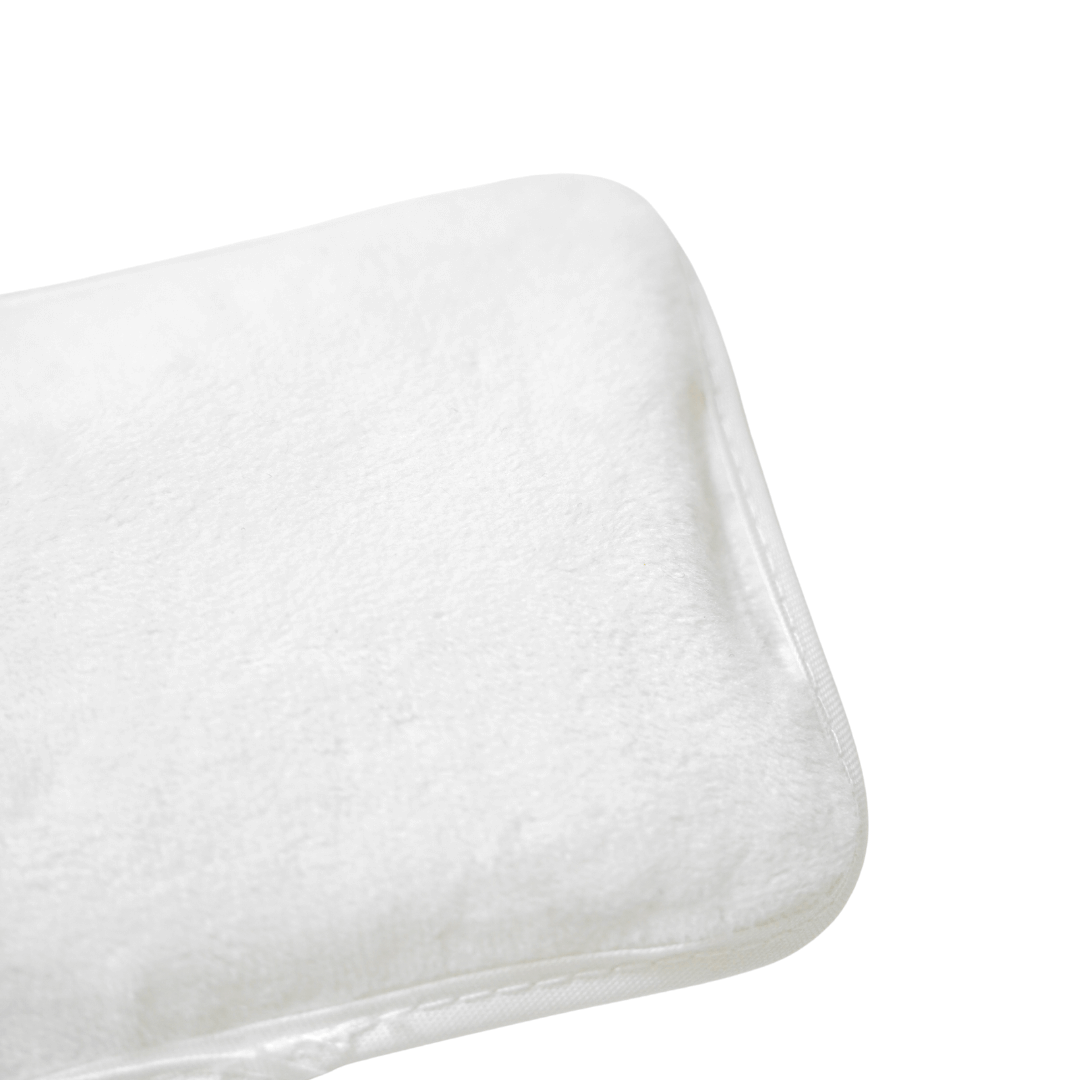 A real game changer!
I've started using this before I try to do my Brazilian wax and I've noticed that it helps the sugar become less sticky! My i only regret is not trying it sooner!
A must have accessory
I love using the ice packs during sugaring. Especially during these warmer months, it's a must have !
Just try
I think this is worth giving a try. The technique was a learning curve but definitely worth the try.
Sugaring Ice Pack
It's so convenient to have an ice pack that is soft on one side that I can quickly grab out of the freezer to ease what little redness is on my skin after sugaring.
Easy and now hair free
At first I was intimidated and nervous since I'd only used wax before, but this product is amazing! Once you figure out the art of the flick hair removal is easy and way less painful than traditional waxing.